T
his year I'll be doing the
HomeMomGiftGuide
a bit different. Instead of one post with my Holiday Gift faves I'll post several posts independent of each other in a series. So first up is a lovely scarf/necklace fashion piece. I actually came across it a few years ago when I first discovered Etsy's wonderful handmade goodness. I might have been on a huge t-shirt upcycle kick, looking up all things t-shirt material and came upon
Necklush
from Brooklyn, NY.
LA Times Magazine calls Necklush®
"the ultimate hybrid accessory, one that will end your "scarf or necklace?" debate once and for all."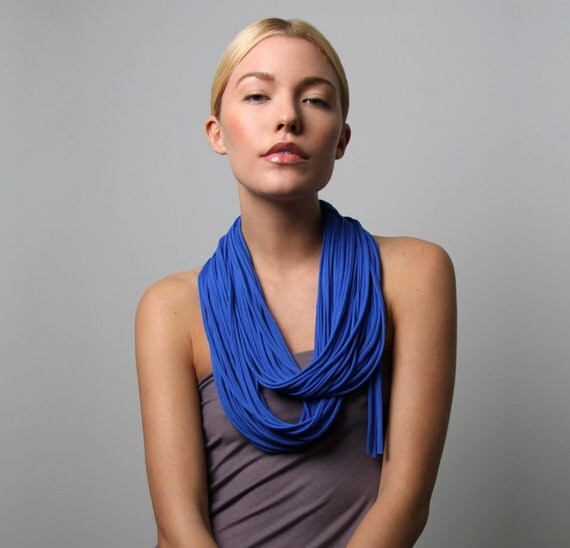 Infinity Scarf
by Necklush - Blue
Isn't it adorable!!! I love the color of this one, blue is one of my favorite colors.
When my girls ask me why, I always say "because it's the color of Daddy's eyes". Awwwww.
At $27 USD this Infinity Scarf in blue would make a perfect gift for anyone.
I love how lose and airy it seems but it will also keep you warm and make a bold fashion statement at the same time. There are several different sizes, colors, and prints (all original designs) to chose from. Price ranges from $26 - $74 USD. Great for both women and men. You'll receive kudos for sure as the giver of this gift.
Gift Certificates
are also available and it's not too late to save for the Holidays...
Use the code '

HOLIDAYLUSH

' until Nov. 31st to take

15% OFF!!
Giveaway.
Necklush is has gotten together with a few other handmade artists like UNEARTHED to giveaway some other great prizes too.
Here's how to enter: It's So Easy!!!
That's It! A Simple and Sweet Sweepstakes for Necklush Lovers!
You must make sure to follow them on twitter or facebook or they can not contact you if you win. Read the original sweepstakes rules here.
I had a hard time choosing but I'm crossing my fingers for this one.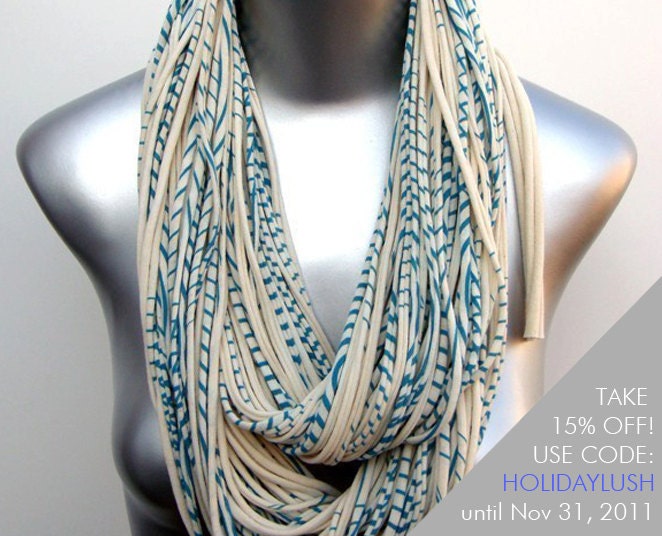 Necklush's Holiday deadlines from prompt delivery:
International customers please order before Dec 4th.
US Customers please order before Dec 14th in order for us to get your pieces to you in time!
I did not receive product or monetary gain for writing this post. This is not my sweepstakes. The items in this gift guide are items I love and wanted to share with you. Can't a girl share her love of shopping?! :) The opinions are 100% my own, Christy, Home-Mom.
Pin It
comments