E
ver wonder how companies or public figures get their name in their fan page link? Why would you ever want it like this? There are many reasons: A smaller link makes for easier traffic to your page. It looks cleaner.
It's all about branding!
The product you sell and the ways you communicate with fans/customers socially should all match up. Makes sense right?
My website is
www.ChristyHomeMom.com
, my twitter handle is
@ChristyHomeMom
and my facebook fan page was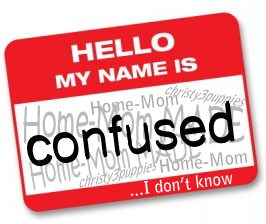 What a mess!
There's no unification, no common denominator. It simply looks chaotic to say the least. I no longer have the page momMADEit but did and it was that long mess of letters and numbers. Who wants to memorize that?
_____________________________
Let's claim your Username shall we?
Visit
http://www.facebook.com/username/
to see if your name is available. If you have more than one fan page it will prompt you to pick one like below.

VOILA, you're all set!
Now I have a fan page, twitter, and domain that all match.
www.facebook.com/
ChristyHomeMom
UPDATE:
Updating your fanpage's URL will not cause a broken link. Both your old LONG ink and newly shortened link will point fans to the same place. No auditing old links or losing fans. It's Win-Win I promise I tested this on my own pages.)
Most of us with blogs put a lot of thought and time into logos, headers, and buttons, what I like to call blog candy. Graphics are important as they represent the face of your product/brand and can show your personality. In that same manner your title across the vast social media ocean is your name tag. By no means am I an expert, I just learn as I go. If you are having issues visit facebook's
Help Center
for FAQs.
Note:
If your page has over 200 fans (likes) you can not change your Page Name just the link. Notice my page link is /ChristyHomeMom but my page name is still Home-Mom, boo!!!
Want an even shorter link?
Facebook directs FB.com links too. Try it out ...
www.FB.com/ChristyHomeMom
This is not a sponsored post. This is just my way of giving back to all the great tutorialists who've helped me along the way.
If I'm able I'll answer your questions, just leave a comment or email me at HomeMomPr@hotmail.com and I'll get back to you as soon as I can. The images I used above were screen shots intended for educational purposes only.
Pin It
comments