H
ome-Mom.com's #hmloveit February Gift Guide has come and gone. I'd like to shout out to each sponsor that helped this event by providing product for review and/or giveaway. Let's face it, with out sponsor♥, there'd be no giving away of anything. Unless you count tips on
how not to cut your self with your sewing machine
, or how to make
yummy pb cookies
.)
Enough of that, here they are...
(click here for the recipe)
for sending me
this
lovely head pillow. It can't guarantee a nap :( but it sure makes them more comfy.
Sidenote: Yesterday a miracle occurred. All 4 of my kids took a nap at the same time. Crazy since the oldest 2 never take naps outside of car trips. Once in a blue moon, .)
This CD/Book combo is really lovely
from
Thank you!
Heres a huge SMoooooCH for sponsoring #hmloveit. More great events coming soon!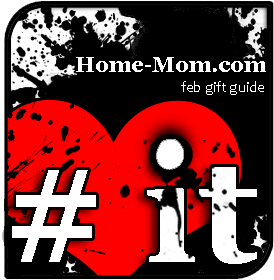 Pin It
comments