I
am the more creative artsy person but Mr. Dreamy is pretty creative in his own right. He is a factual, technical genius. He gets gadgets, he gets technology. I recognize this in him and sometimes can get intimidated by how much he knows. This week is all about finding what his special knack is and praise him for it.
Day Six: "...whatever ye do, do all to the glory of God." 1 Cor. 10:31b
He is a great learner! If we have issues with the car he fixes it, not because he is a mechanical type guy but because he can go research the model of our car find diagrams then go get parts and fixes it. I'm the muscles so sometimes we have to work together to finish what he's started but there is no way I'd be able to do all that he can. He is one of the silliest and wittiest guys I know. He has the ability to make people relax and smile. I love that about him. If I could I'd buy him the world, he is my partner, my best friend and there is nothing I wouldn't do for this man.
This week I'll praise him and look for those things he does that only he can do and call him on them.
Visit
Revive our Hearts
:
30-Day Husband Encouragement Challenge for Wives
.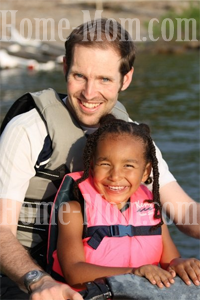 Pin It
comments