If you are an @home-mom like me all I can think about is how can I help my family survive. Yes all the day to day sometimes mundane activities are all necessary and important but something financial needs to be done so I can bring daddy home. I've met several families where both mom and dad stay home. What a blessing that would be for our family. Currently my husband works from late afternoon until midnight some evenings, when he gets home he is exhausted and rarely gets to see us and the kids until the weekends. Words can not express the grattitude that we are able to have just one income but its becoming clear that 2 incomes are very important in most modern day families.
What are my options?
Getting a job outside the home would actually cost us more money. I did that once but it had to be a job where I could take my kids with me and any job with that lovely addage isn't going to have the added zeros I'm really looking for at paycheck time.
Really the only feasible option here is to work from home. I've tried the home party businesses, sold makeup, jewelry, financial plans, vitamins, and more vitamins. I had to try all of those to figure out I was not a sales person. I met some really determined people that way and bought the dream they were also selling along with their products. The dream was BIG but I could never get there, it wasn't for me.
Nick and I have some things in the works and so I'll be sharing with you how we
will
get there in order to encourage you to do the same if its your dream.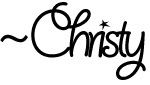 Pin It
comments